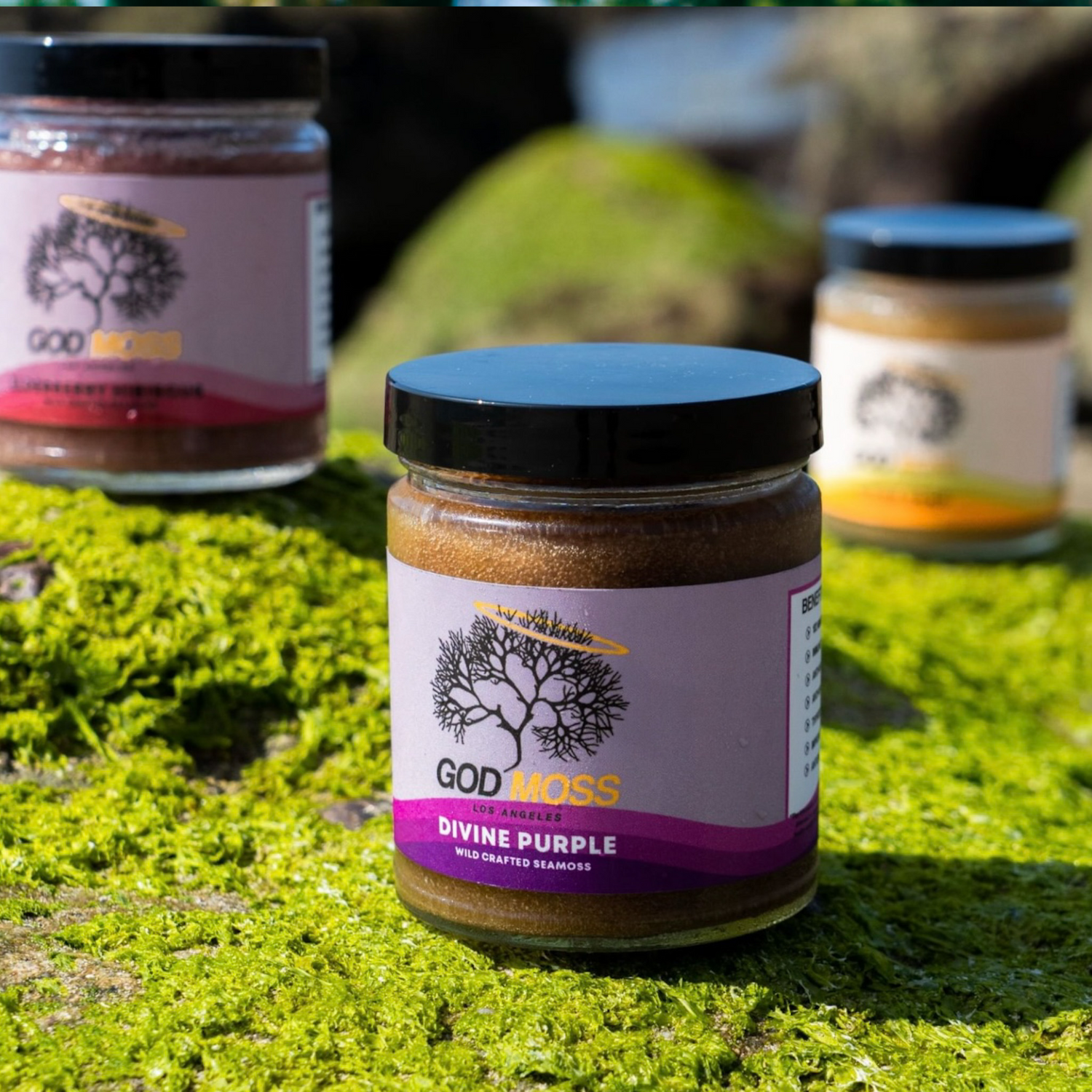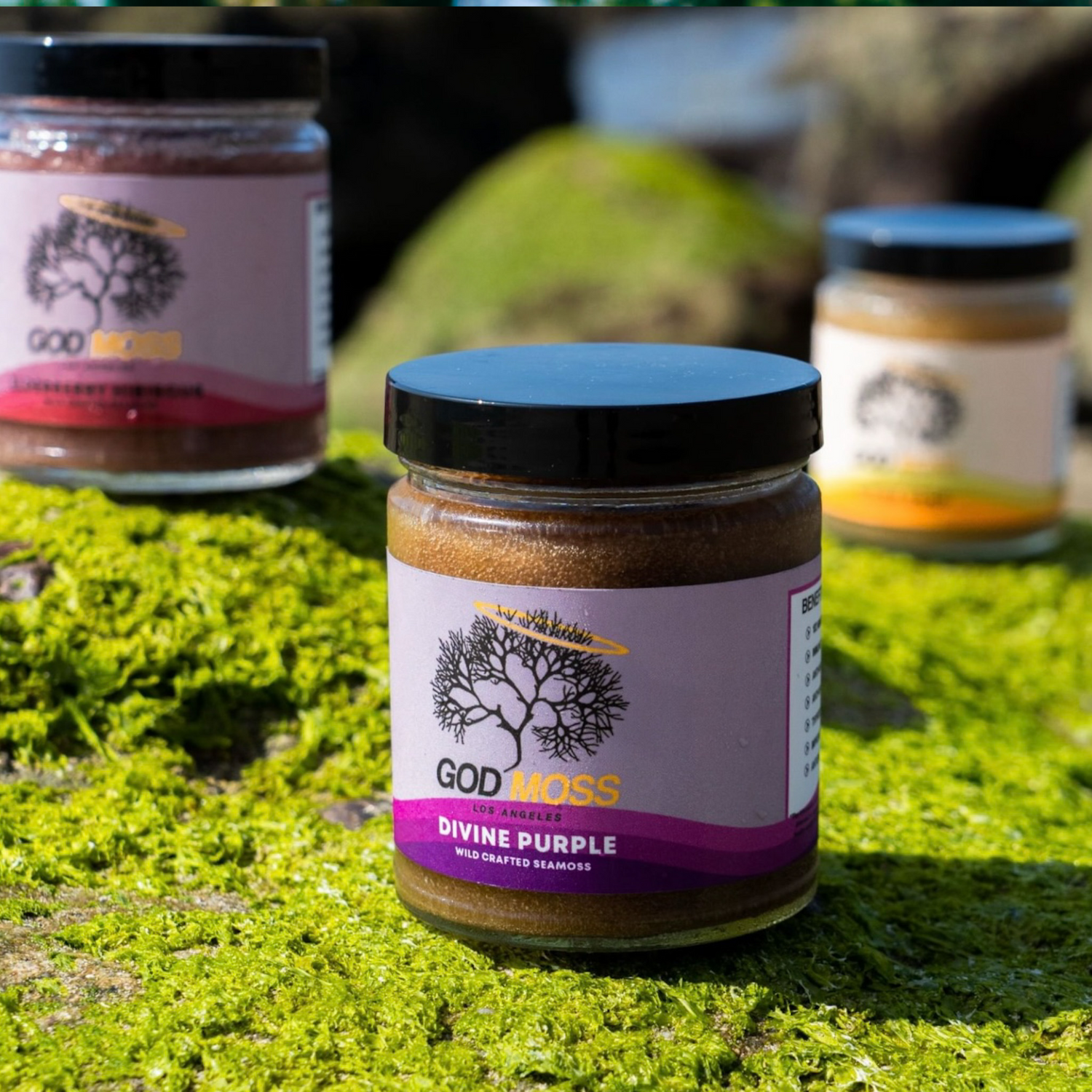 Why Sea Moss?
Struggling with low energy, dwindling motivation, and a persistent low mood can often be a sign of lacking essential nutrients in your diet.

Sea Moss is considered by many to be one of nature's purest superfoods - delivering 92 of the 102 key minerals your body needs.

Iodine: Vital for healthy thyroid function, which regulates metabolism and energy levels.
Iron: Boosts energy and combats fatigue by improving blood oxygenation.
Calcium: Essential for strong bones, muscle function, and nerve signaling.
Zinc: Aids in immune support and promotes healthy skin, hair, and nails.
Vitamin C: Powerful antioxidant that strengthens the immune system and aids in collagen production for skin health.
Read More...
Our Mission
Founded in Los Angeles by childhood friends Geno and Andy, our mission was born from personal transformation and a deep desire to empower others. 
Geno, a fitness enthusiast, discovered the incredible benefits of sea moss during his search for holistic health solutions. His remarkable recovery and weight stabilization, inspired by the teachings of Dr. Sebi and rooted in his Garifuna heritage, marked the beginning of GODMOSS.
Read More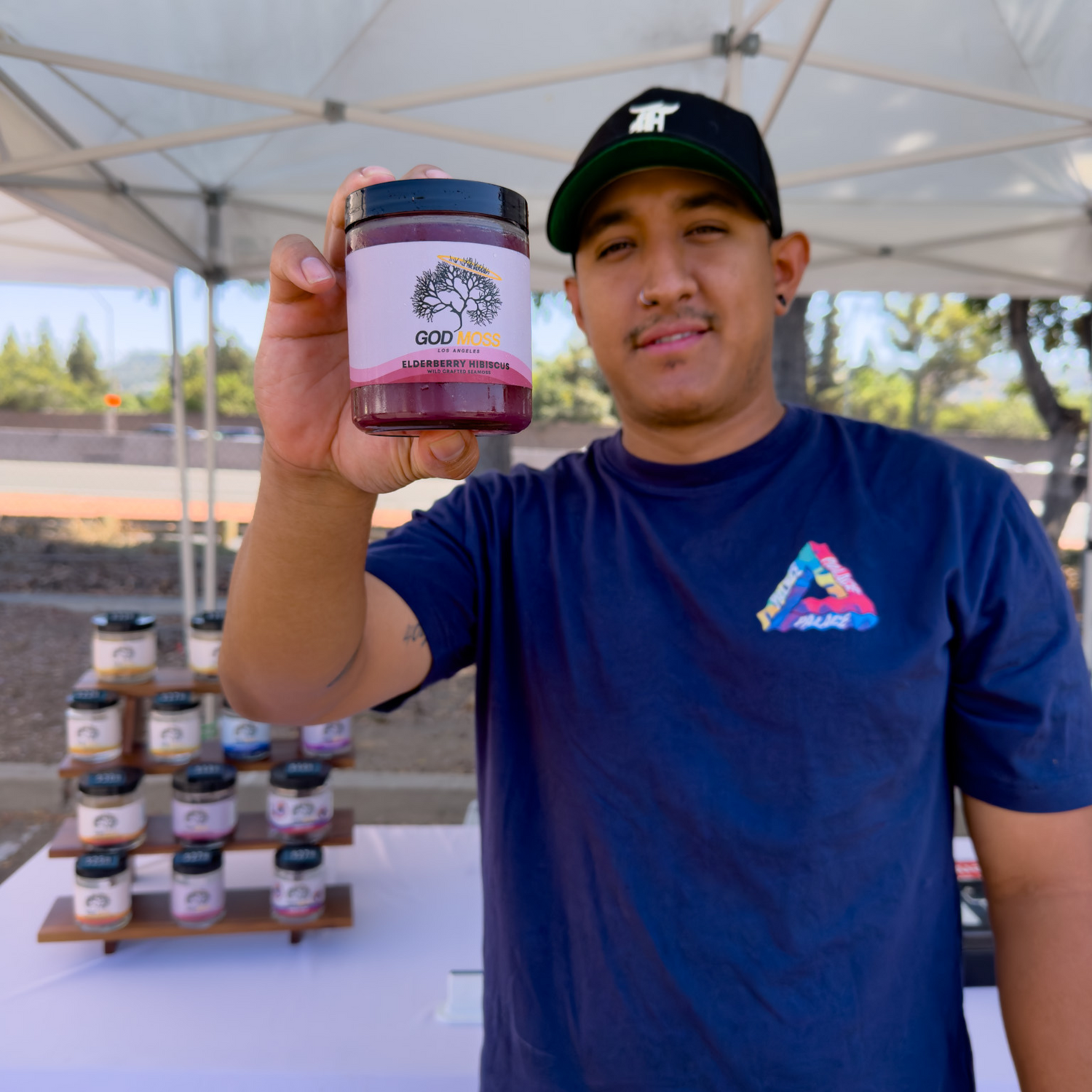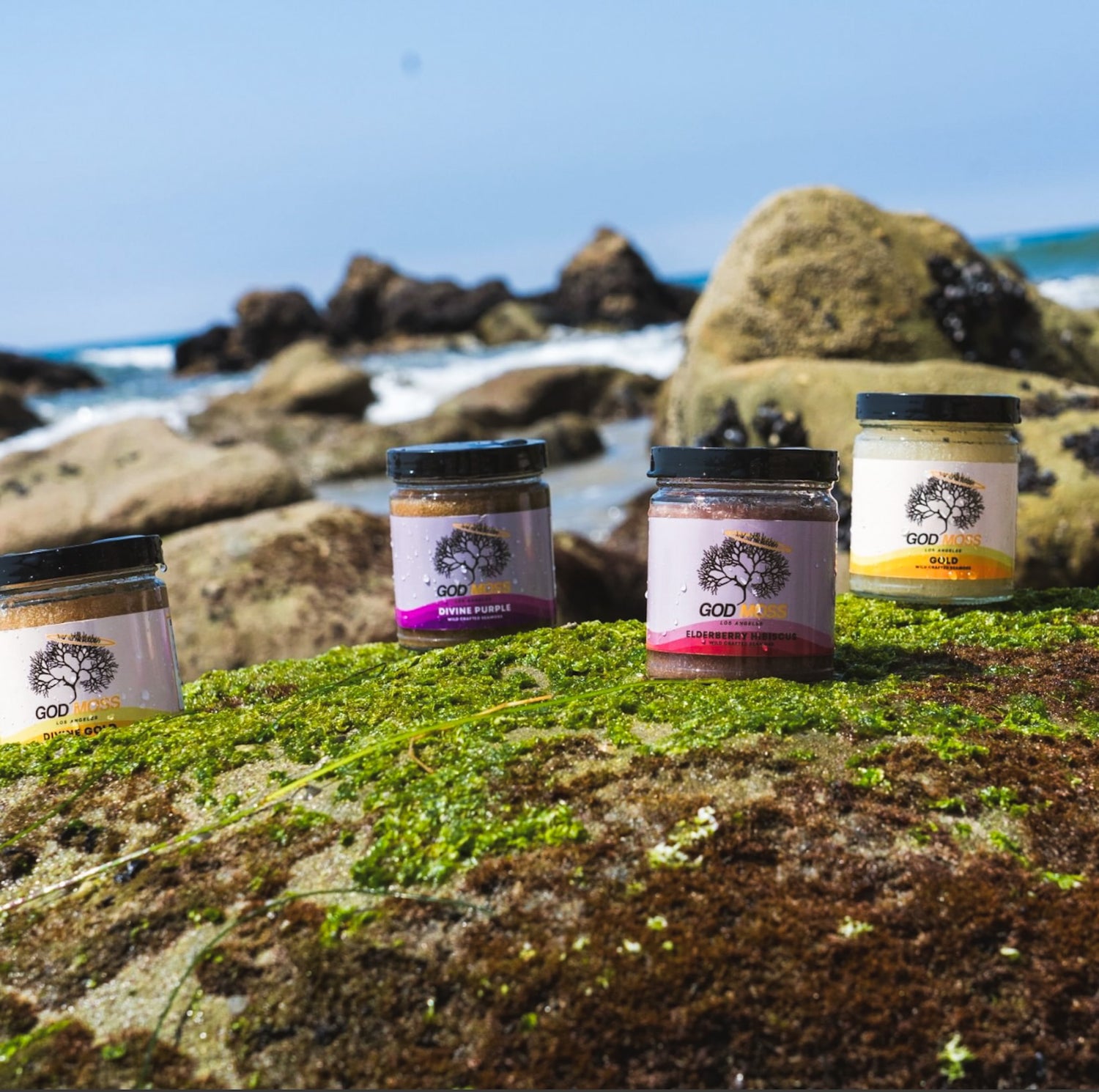 Our Process
At GODMOSS, our process is as pure as the sea moss we harvest.

Each batch begins its journey in the pristine waters of St. Lucia, where we sustainably gather the finest sea moss. We meticulously cleanse it with natural spring water and key limes, ensuring every particle of our moss meets our high standards.



Read More...
How To Take GODMOSS
Straight-Up - Enjoy the pure, unaltered goodness of GODMOSS. Savor a spoonful of GODMOSS gel directly, appreciating its natural, earthy flavor.
Smoothie Boost - Add a nutritious kick to your smoothies. Mix 1-2 tablespoons of GODMOSS gel into your favorite smoothie blend.
Tea Infusion - Enhance your tea with a mineral-rich twist. Stir a teaspoon of GODMOSS gel into a hot cup of tea until fully dissolved.
Breakfast Bowl - Start your day with a supercharged breakfast. Top your oatmeal or yogurt with a tablespoon of GODMOSS gel and fresh fruits.
Healthy Snack - A quick, healthy snack option. Consume a tablespoon of GODMOSS gel directly, perhaps with a drizzle of honey.
Read More...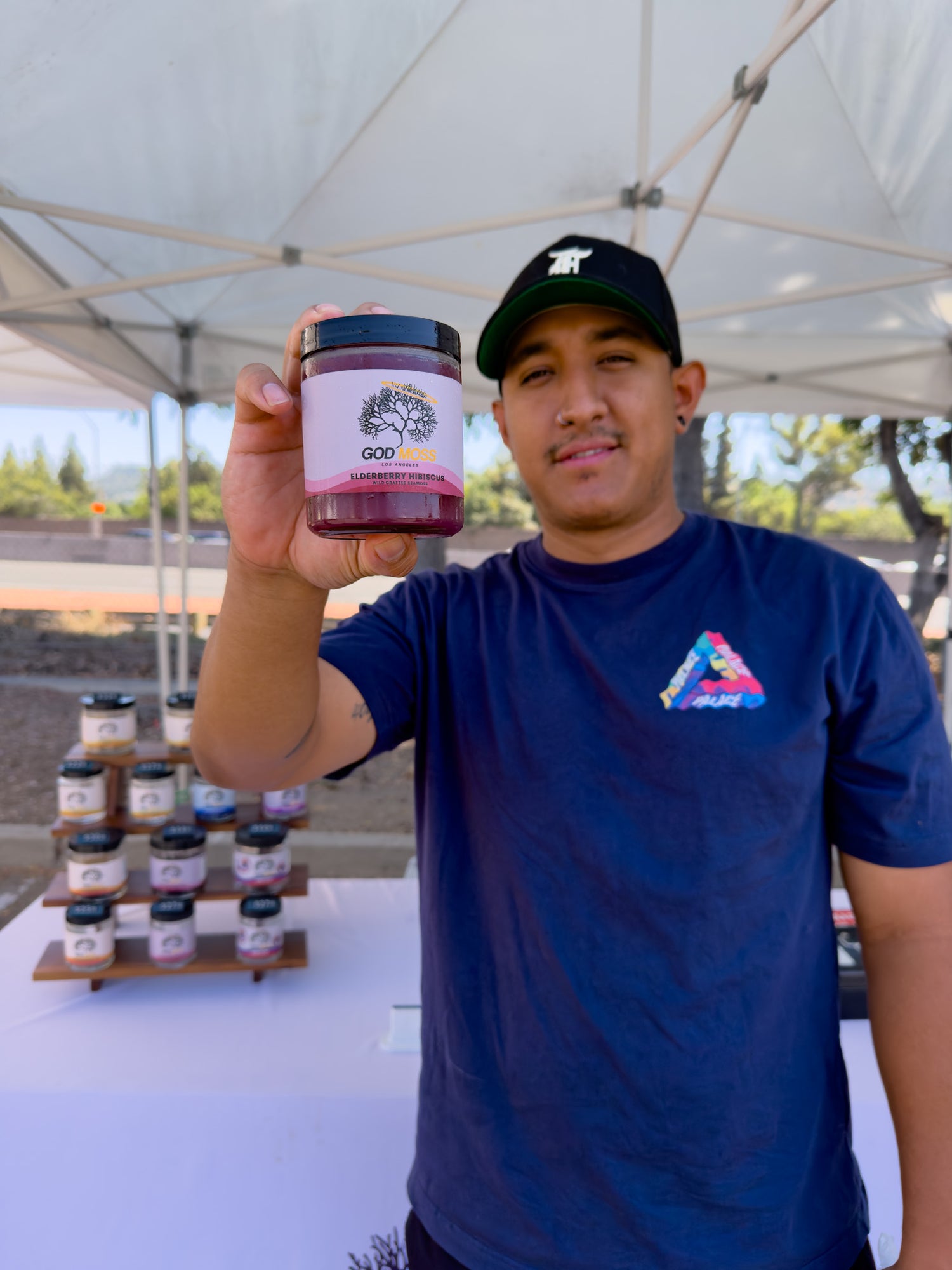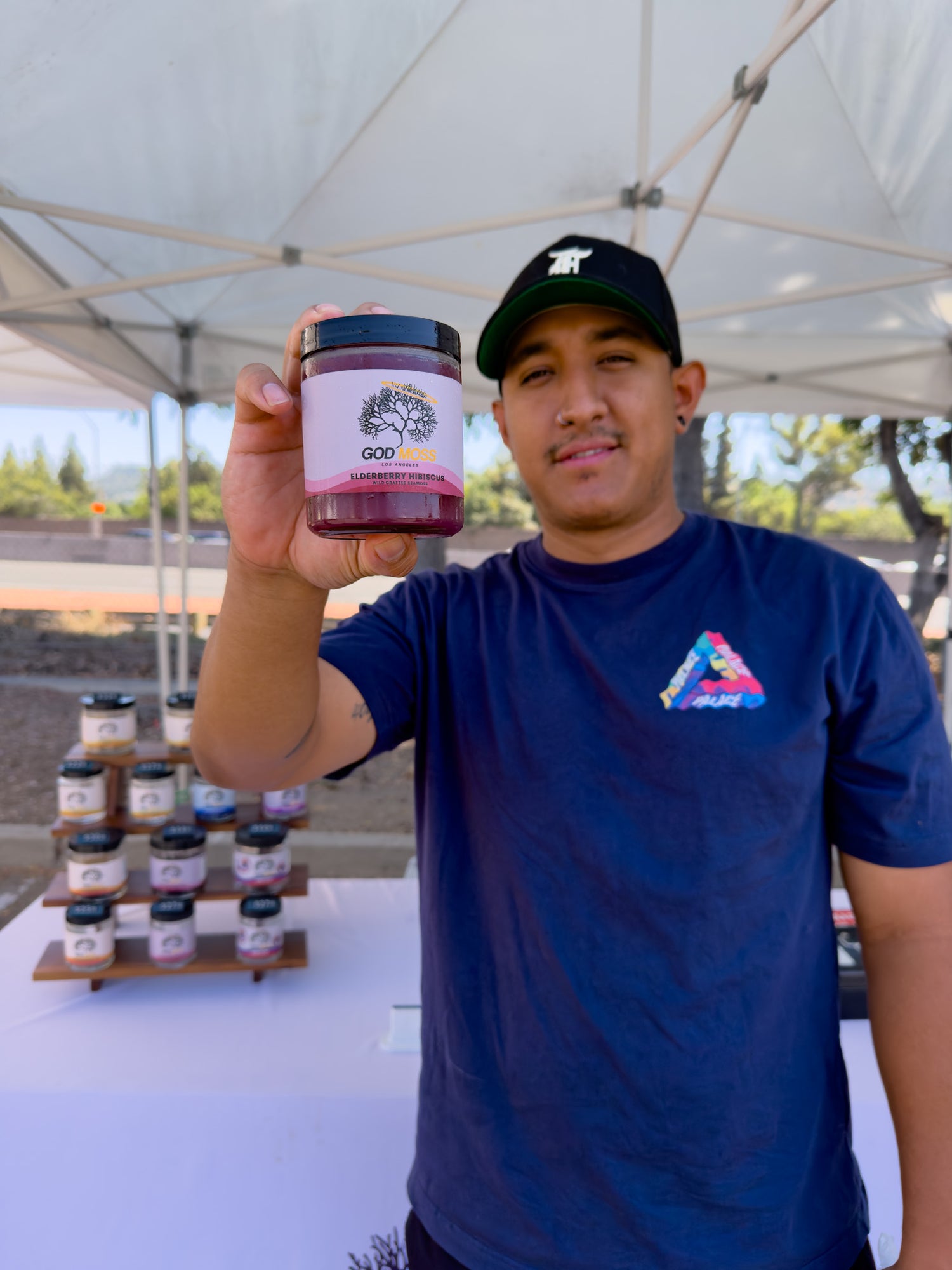 Come see us in person
Farmers Market Locations
Sherman Oaks - Tuesdays (2pm - 6pm)
14006 Riverside Dr
Sherman Oaks, CA  91423
Calabasas - Saturdays (8am - 1pm)
23504 Calabasas Rd
Calabasas, CA  91302
Melrose Place - Sundays (10am - 2pm)
8400 Melrose Ave
West Hollywood, CA  90069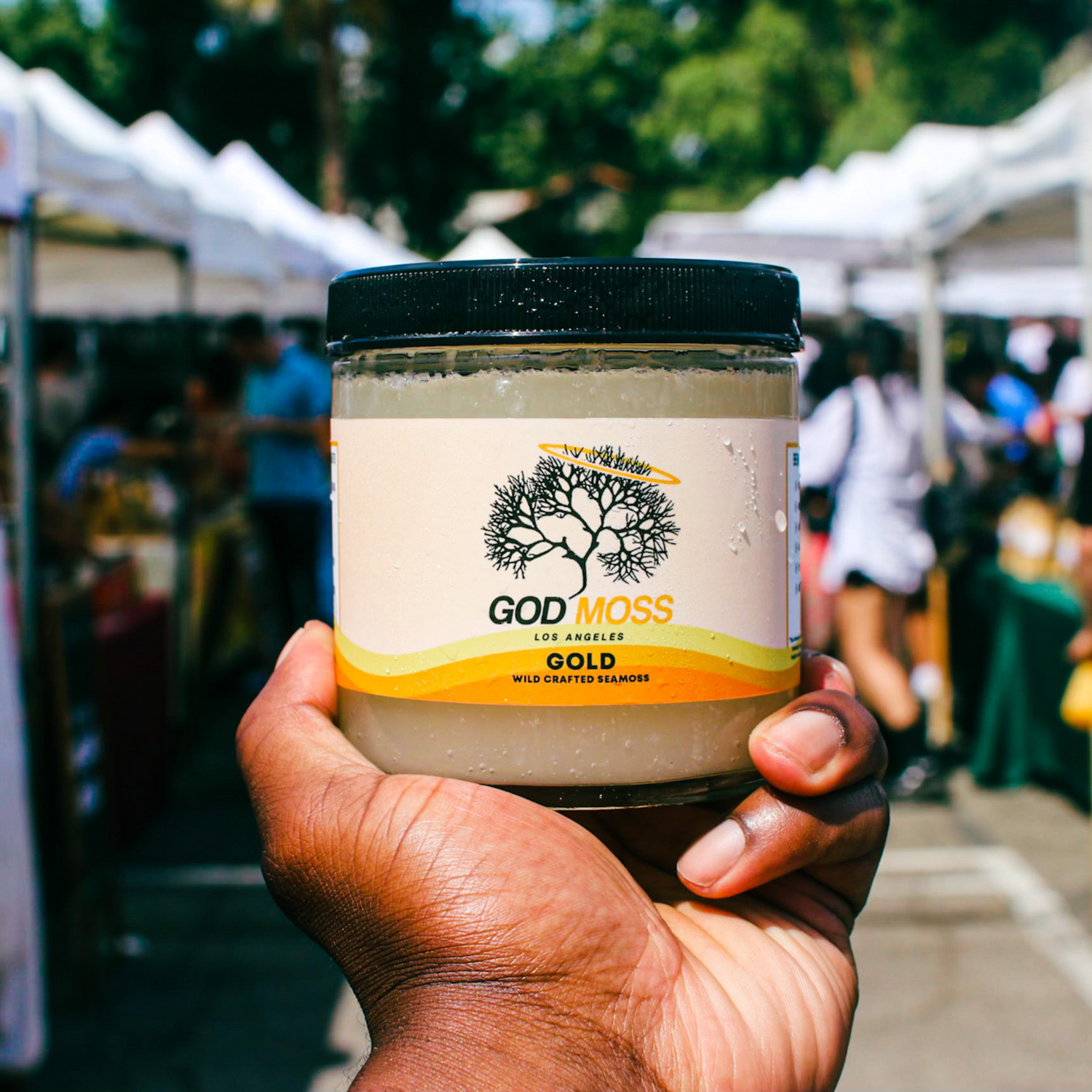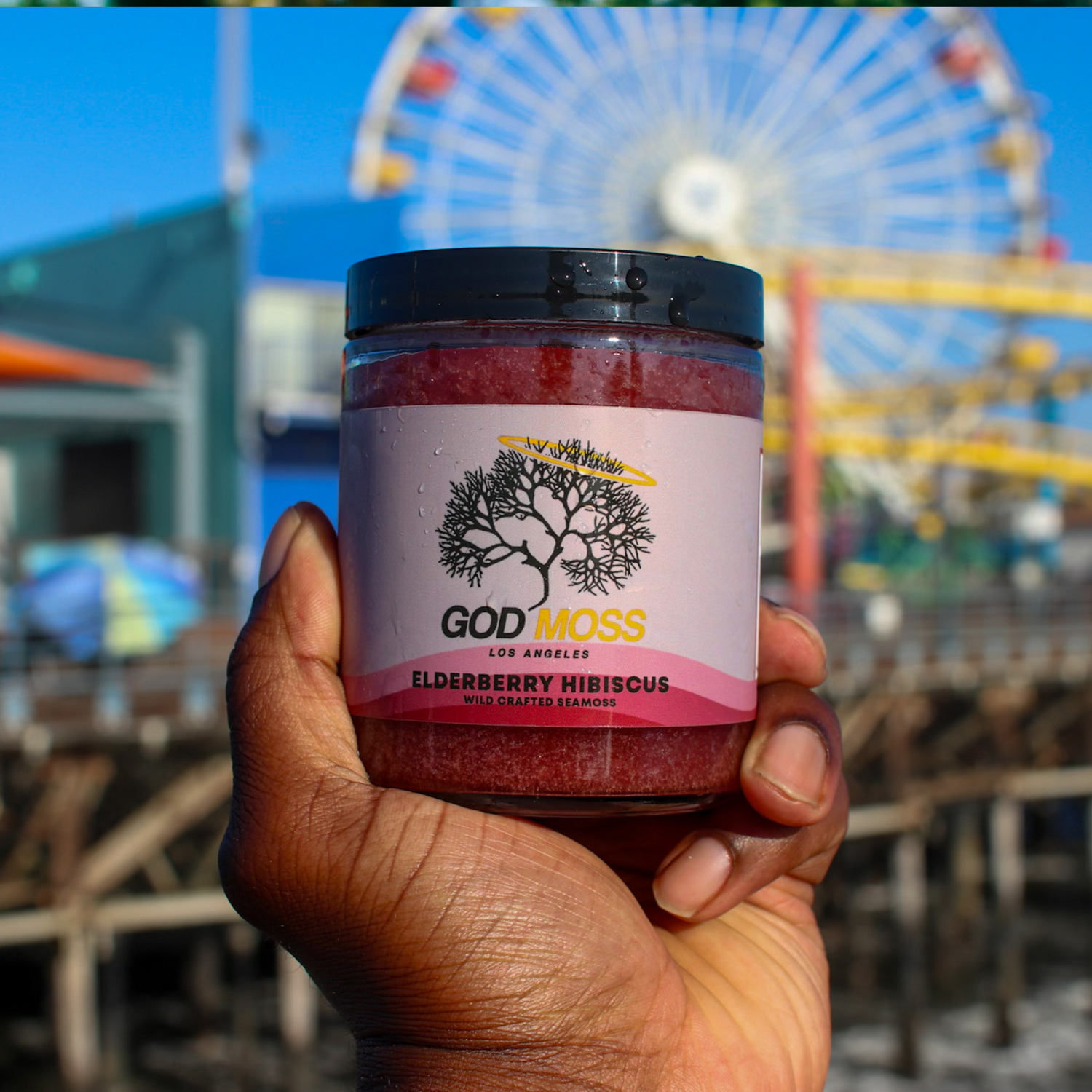 Effortless Health: Unlock Nature's Secret to Wellness
Skin Health: Get glowing, healthy skin from the power of natural sea moss minerals.
Immune Support: Boost your body's defense against sickness & disease.
Energy Boost: Raise your daily vitality -- no caffeine needed.
Essential Minerals: Has 92 of 102 key minerals your body needs to thrive.
Natural and Organic: GODMOSS is organic and eco-friendly.
Ideal for Wellness: Great for athletes, health fans, and anyone who cares about feeling better.
Shop now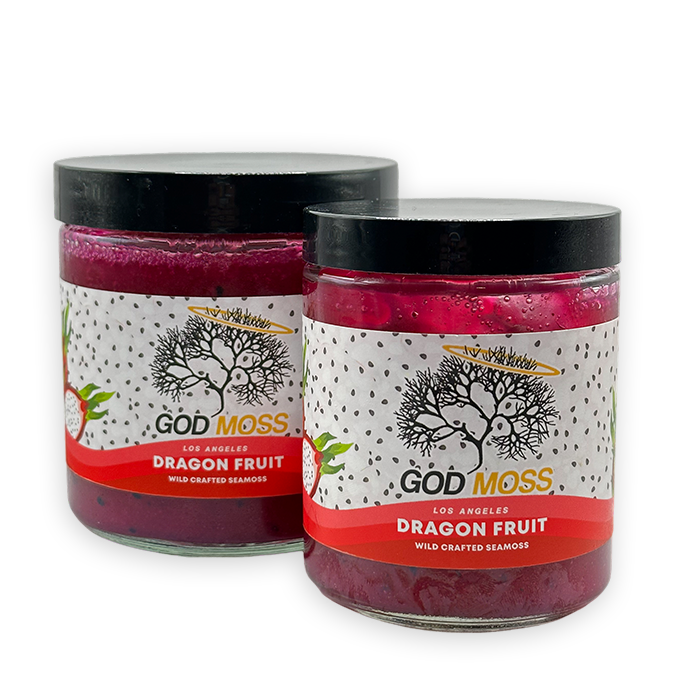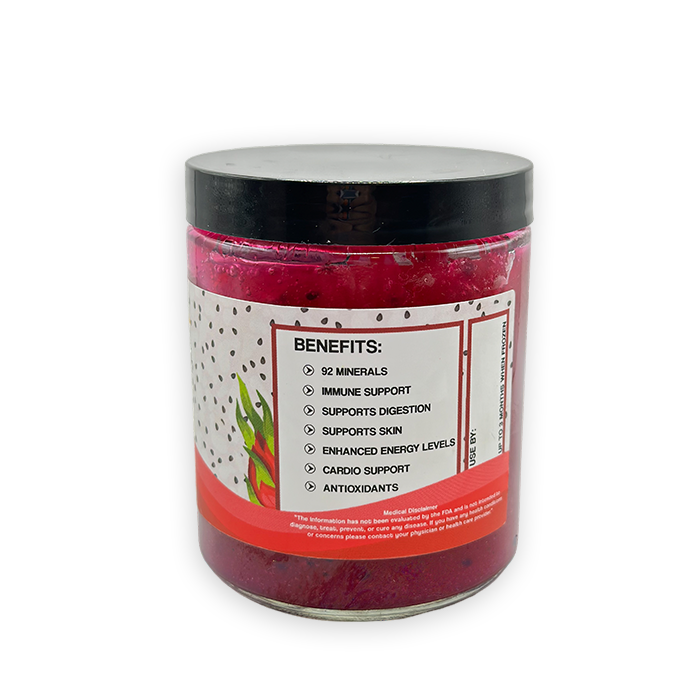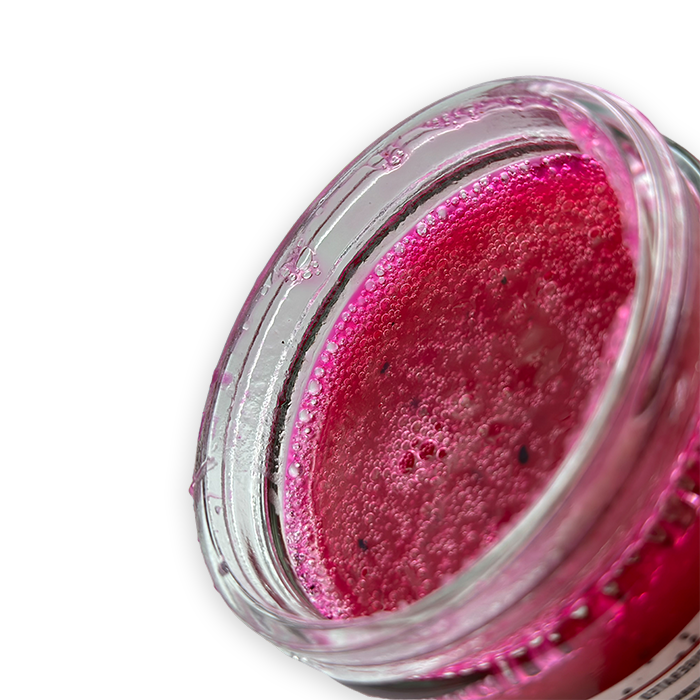 Dragon Fruit God Moss
Regular price

Sale price

$32.00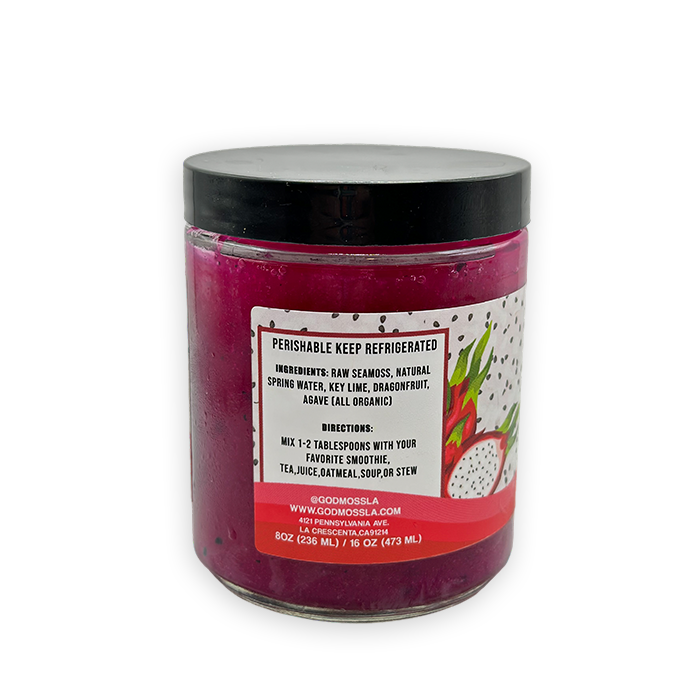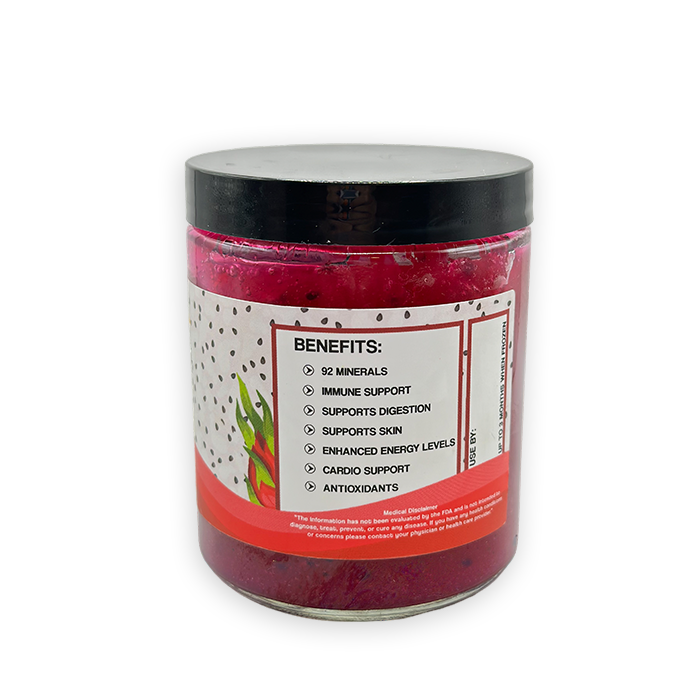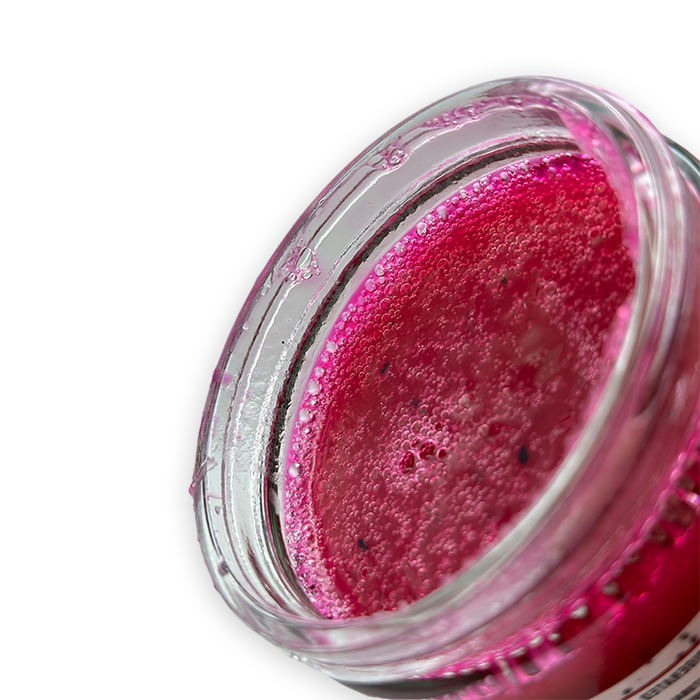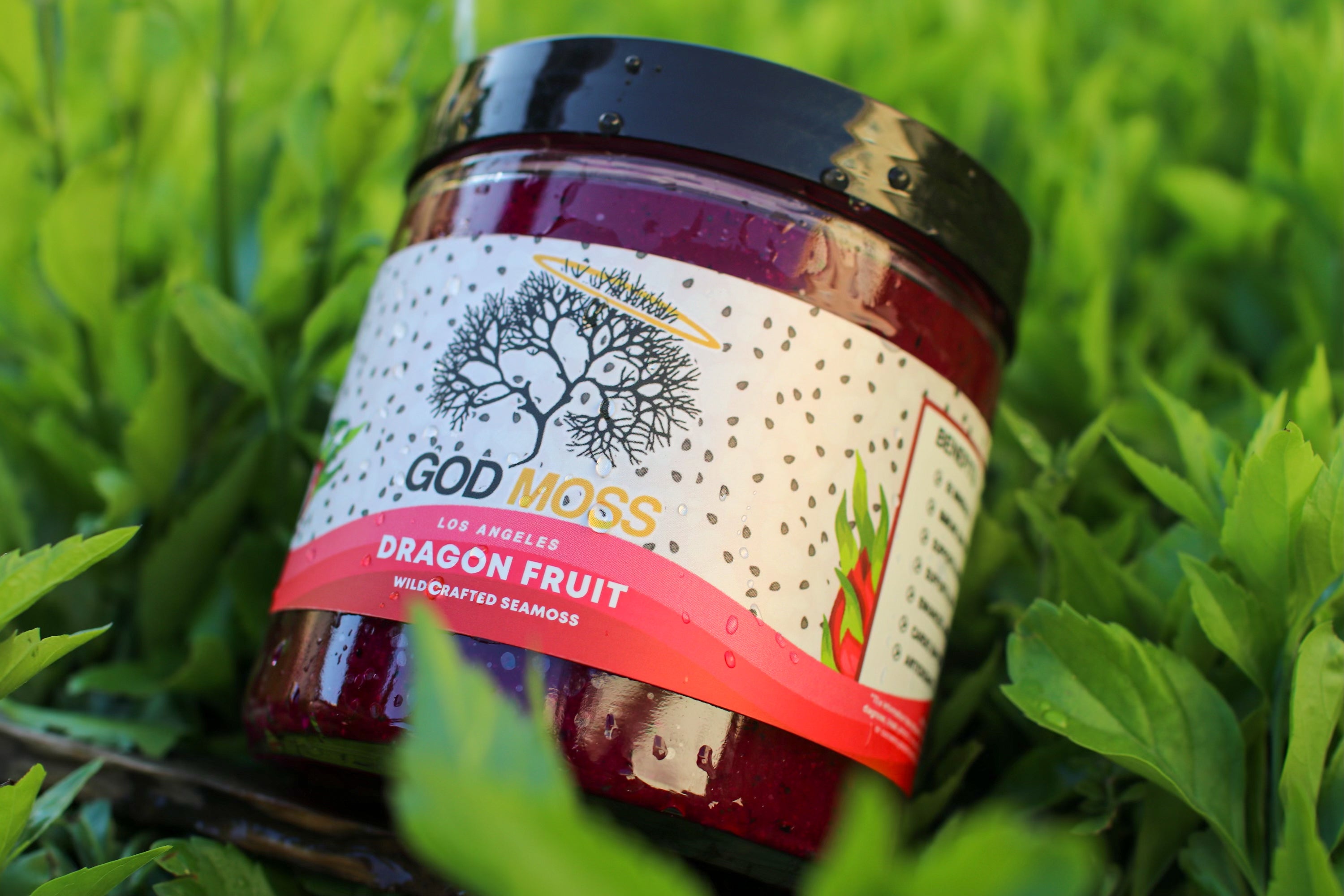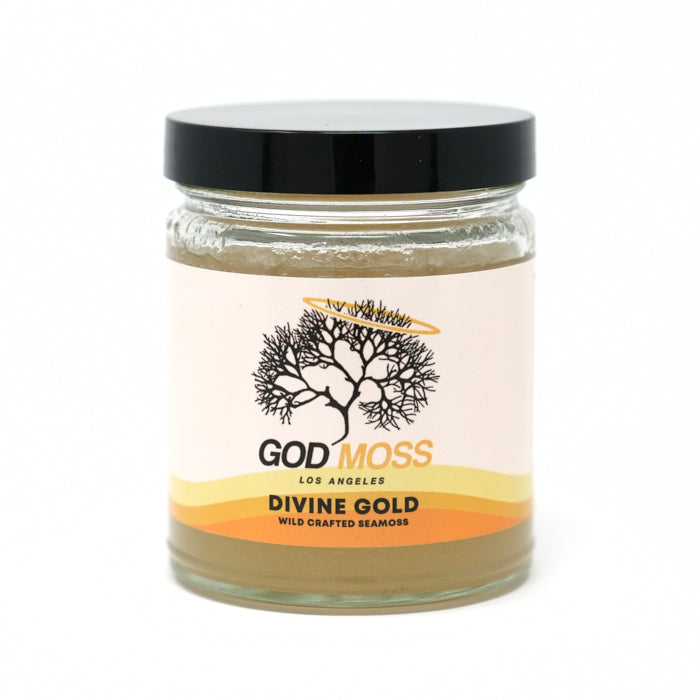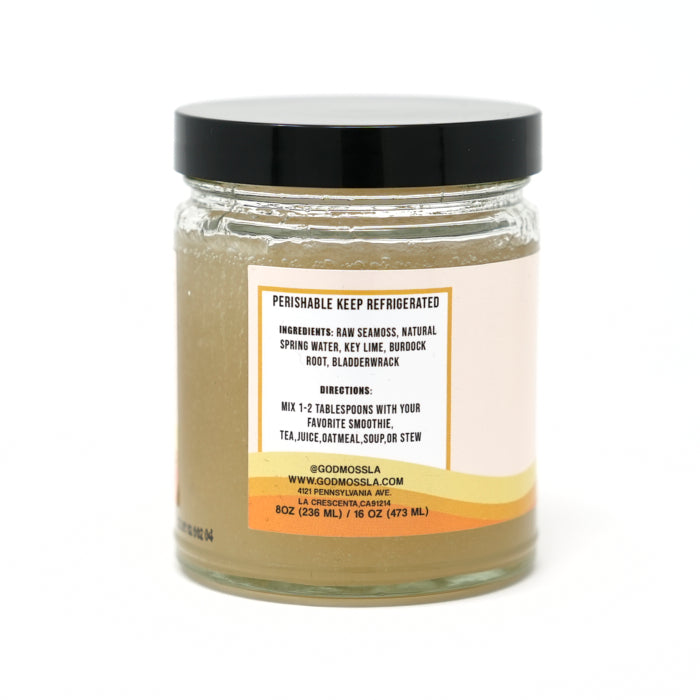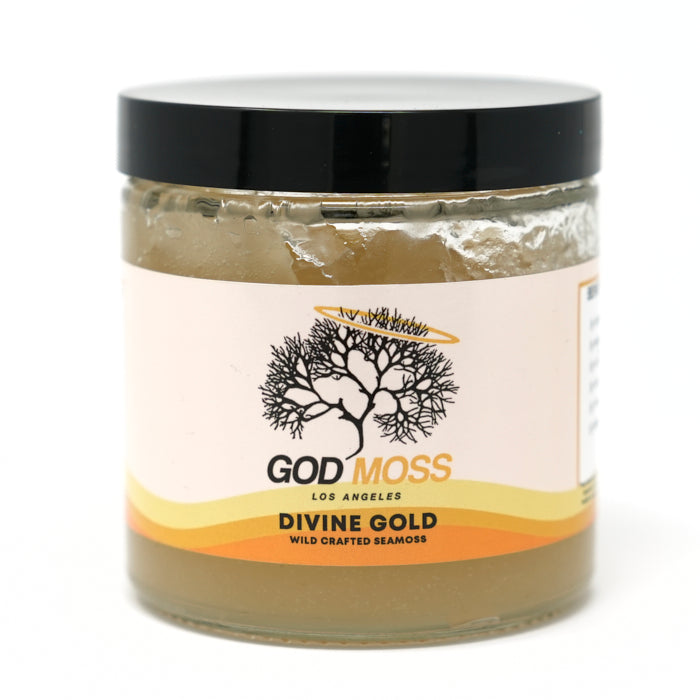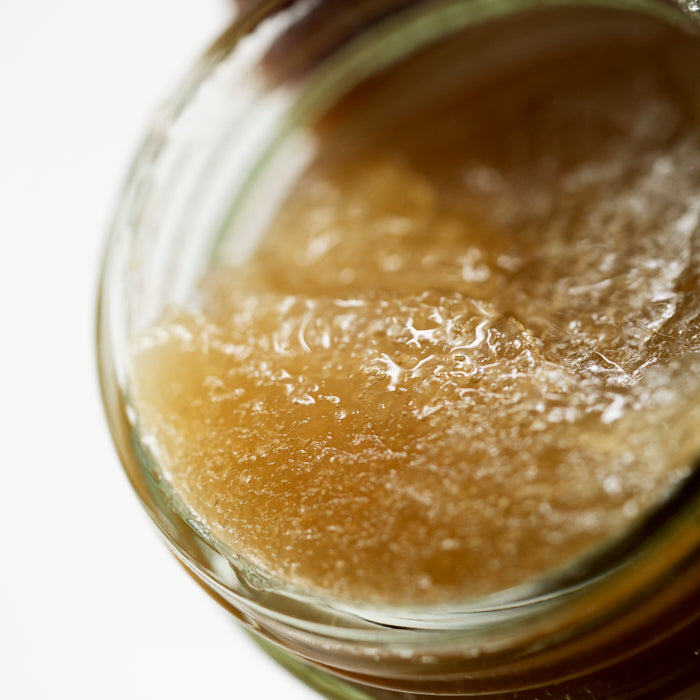 Divine Gold God Moss with Burdock Root & Bladderwrack
Regular price

Sale price

$25.00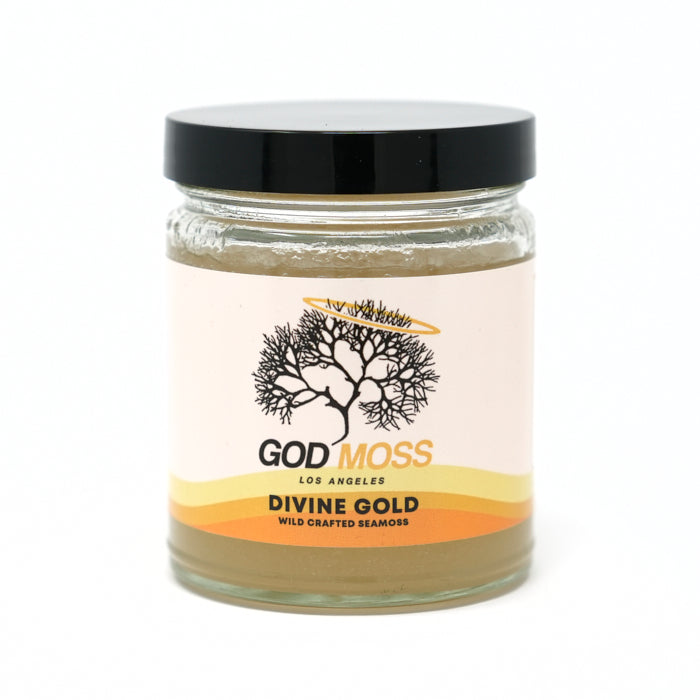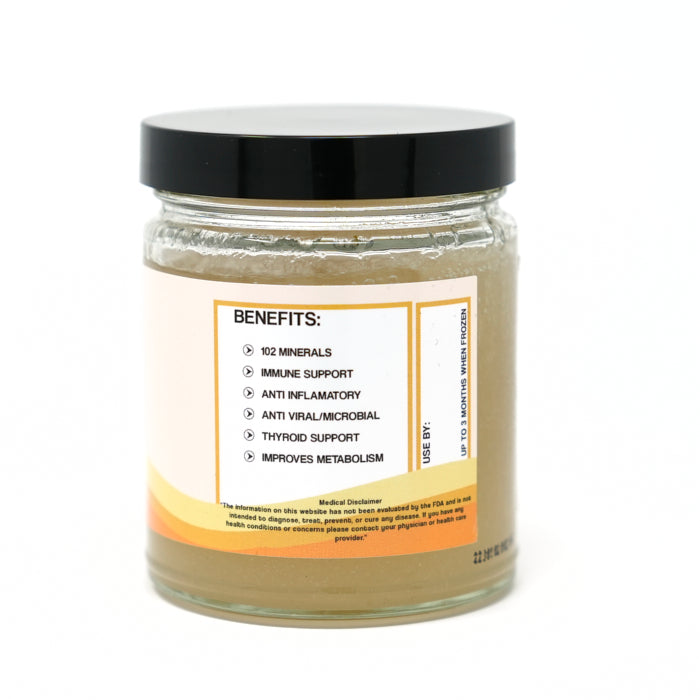 FAQs
Q: Is GODMOSS sea moss gel really different from other sea moss products?

A: Absolutely! Our GODMOSS gel is sourced from the almost magical waters of St. Lucia, ensuring unparalleled purity. We meticulously prepare it to maintain its rich mineral content, offering a nutrient-dense superfood that stands out in quality and effectiveness.
Q: I'm new to sea moss. How do I know it will benefit me?

A: Sea moss is a powerhouse of nutrients, containing 92 of the 102 essential minerals our bodies need. It's great for boosting energy, improving skin health, and supporting overall wellness. Whether you're an athlete or someone looking to enhance their diet, sea moss offers a natural, holistic boost.
Q: Can I integrate GODMOSS into my existing diet and lifestyle?

A: Absolutely! GODMOSS sea moss gel is incredibly versatile. You can add it to your smoothies, teas, or even consume it directly. Its neutral taste and gel consistency make it an easy addition to any meal, complementing your current dietary habits seamlessly.
Q: Is your sea moss sustainably sourced?

A: Yes, sustainability is at the heart of our operations. We source our sea moss from St. Lucia, where it is harvested in a way that respects and preserves the marine ecosystem. Our commitment to sustainability ensures that you are receiving a product that's good for you and the planet.
Q: Are there any additives or preservatives in GODMOSS?

A: No, our sea moss gel is free from any additives or preservatives. It's an all-natural product, made from pure sea moss and spring water, with a touch of key lime for the soaking process. We believe in keeping our product as close to nature as possible.
Q: How soon can I expect to see benefits after starting GODMOSS?

A: The timeline for experiencing benefits can vary from person to person. However, many of our customers report feeling more energetic and noticing improvements in their skin and overall health within a few weeks of regular consumption. Remember, consistency is key to experiencing the full benefits of sea moss.
OUR CUSTOMERS LOVE US & WE LOVE THEM!


Ever since I started using GodMoss LA's sea moss, my energy levels have skyrocketed! It's a total game-changer for my daily routine

Jamie R.
GodMoss LA is not just a product; it's a health revolution. It helped me improve my skin health remarkably.

Alex D.
I stumbled upon God Moss during my quest for natural health remedies, and it has been a game-changer! The founders' personal stories resonate with authenticity, and the sea moss gel is a pure reflection of their commitment to quality.

Elena S.